STEP 2:  With our help, you will spend less time mediating a shopping list for tenant upgrades and finishes.  
We can guide you to keep the selection group to get the revisions they want, and keep them focused. The results are then published, and you can record as lease attachments, scope of work agreements, or cut and paste into TI contract.   
Contact us to
discuss our
competitive fees
Try us for your next proposal
document package of DELIVERABLES for you lease will...
STEP 2-B
INCLUDE A DETAILED COST ESTIMATE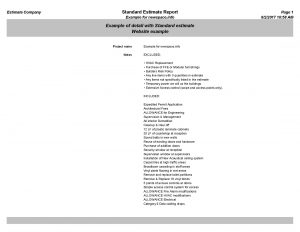 Newspace Tenant Improvement Estimate
Please check out the level of detail offered.