Bidding and Estimating in Tallahassee, FL
Digital estimating for commercial building projects used to involve a "C: run" command. These days, building information modeling (BIM) software uses 3D (and sometimes 2D) drawings with values, codes, and quantities are used for bidding and estimating.
In Tallahassee, FL, we at newspace.info have made a point of mastering these tools since they were introduced, allowing us to give clients better ideas of what it takes to complete their projects. We strive to stay on the cutting-edge of technology, as we incorporate tools like virtual reality (VR) and other useful software, improving the client confidence and their overall experience.
Expect a Building Estimate You Can Be Confident About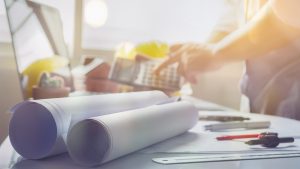 Whether we are the first company you talk to about your project or want a second opinion, you can trust our construction cost estimator for quality service and accurate estimates. We can produce awesome documents for your deal with minimal drama to your life. Please scroll down and see how the project begins with an online query. 
Walk quickly through the form below, or answer a quick overview and load up your plans.  We have a standard agreement (sorry) that's easy breezy and then we can quickly produce the contracts your lease or sales negotiation require.  You will receive a report formatted in line with Construction Specification Institute standards, which most large contracts require. Please see the example, you will see the individual items, elements, assemblies, and lump sum bids for each of the components associated with your project.
We Strive to Be Flexible for You
Your team can rest a little easier knowing the costs of the decisions they are making. Decision makers can adjust the quantity, quality, and lead time for each of the line items in the estimate to your satisfaction and construction budget goals.
Expect fast and accurate bidding and estimating from our pros. Contact us to schedule a consultation.